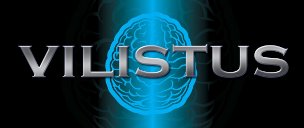 Training Options
Congratulations! you've taken the first step in learning more about biofeedback and neurofeedback and we have a number of training options here to suit your needs and experience.
Autumn 2017
Ultimate Neurofeedback Practitioners Workshop
(16-17th September, Birmingham UK)
Ready to get started and learn how to get up and running with state-of-the-art equipment and software? Maximise your (and your clients) time with this exciting 2-day hands-on course that teaches you how to quickly understand your clients issues and produce, instantly, a detailed plan for neurofeedback training - and then get started!
Getting Started With Neurofeedback
(29th October, Birmingham UK, £120)
We understand your time is precious and so we've created a one-day course that gives you everything you REALLY need to know about neurofeedback - and you get hands-on training with the latest state-of-the-art equipment.
Vilistus Home-trainers workshop
(11th November, St. Albans, UK, £95)
If you're running a neurofeedback home training programme, then this short, one day, course is ideal for you. We'll cover all the basics:
how to apply the Vilistus V-BAND headband
ensure you get a good signal
decide on what and how to train
how to monitor progress
and more!
You'll get a sneak peek at the latest versions of Vilistus Auto-Pilot and our brand new SIMBA program as well as how to run a Vilistus ClinicalQ.
We have to restrict the numbers for this fascinating and focussed short course but if you need to get started quickly and be effective immediately, this is a day you shouldn't miss!
For details and to book your place, call our training department on 01931 714053 today!
One-to-One Practitioners Tutorial
A unique opportunity for you to have a day, focused exclusively on your outcomes, where there are no distractions, no pre-canned agenda and delivered by experienced neurofeedback and biofeedback practitioners and trainers.
This is your opportunity to and ask all of those questions that cannot normally be covered in a public training course.
If you want to improve your skills in biofeedback, neurofeedback or other related therapies, this is the course for you!
Get more information here, email our training department or call 01931 714053 to get the very latest information.