Take control of your life
Vilistus - the affordable biofeedback system
Are you looking for help with:
Improving concentration and attention
Personal growth and peak performance
Getting better grades in school or college
Managing stress
Recovering from injury
issues such as PTSD, ADD and Dyslexia
Then Vilistus is the product for you!
"I've used many neurofeedback devices, some costing tens of thousands of pounds, and I'm very impressed with the quality of the recording and feedback available with Vilistus"
-- David Vincent, neurofeedback practitioner and trainer
Here are SEVEN REASONS why Vilistus is the most cost-effective and flexible biofeedback and neurofeedback system available:
Inexpensive and reliable
Ideal for teaching relaxation, attention and focus
Simple to use - ideal for the home
Easy to learn
Used by clinicians, sports & performance coaches and academics
Light and portable
Works with the latest neurofeedback games
Are you a researcher looking for inexpensive and reliable monitoring equipment? Vilistus is highly cost-effective and gives reliable, repeatable, results.

Does exactly what you need
Vilistus has sensors for neurofeedback, Heart Rate Variability, stress management and muscle tension to name just a few.
What's more, you can use different types of sensors simultaneously, providing true multi-modal recording and feedback that is completely configurable. And, on top of that, Vilistus is the solution for many different applications!
Simple, gel free, connection
The Vilistus V-Band neurofeedback headband makes it quick and easy to apply electrodes to the scalp - without the need for time-consuming gels. Using simple saline rather than sticky gels the Vilistus V-Band leaves you more time to experience neurofeedback and much less time trying to get a solid connection
Free software
Vilistus comes with the extremely easy to use Vilistus/Pro software which runs on any Windows machine (well, those with Windows/XP, Vista, Windows 8 and Windows 10) and provides many recording, feedback and reporting facilities that are normally only found in expensive software.
Highly portable
The Vilistus range uses a common form factor of 120 x 80 x 20mm and is powered by 2 x AA batteries giving up to 20 hours usage and provides simple and secure connections.
Configured to suit you
The Vilistus-4 and the Vilistus-8, gives four and eight channels respectively. Choose our excellent value starter kits for neurofeedback and biofeedback or select your own sensors from our comprehensive range.
For market research purposes you can combine multiple Vilistus-8's with our VS-AIR unit allowing for large numbers of participants to be polled simultaneously, and with multiple sensors.

Vilistus communicates with your PC using Bluetooth or Wifi. We also provide a USB tether cable option to remove the need for wireless communications, meaning that your Vilistus can be used in places where radio devices are prohibited.
Call us today on +44 (0) 1931 778606 to discuss what would be most appropriate for you.
An inexpensive research tool
Are you are planning a research project that requires synchronising data capture with an external stimulus? We can provide a USB/Serial trigger interface, a manual trigger or Force trigger and the ability to create event markers merely by pressing the space-key in the Vilistus software.
For Quantitative EEG (QEEG) research using ERP's (Event Related Potentials), you have eight channels of EEG available on a Vilistus-4 and sixteen channels available on a Vilistus-8. The data can either be viewed within the Vilistus software or exported for more detailed research in standard analysis packages.
Ambulatory recording for mobile data collection
If you need to record EEG or collect any other biometric data over an extended period, use the Vilistus-4 ambulatory unit which give you up to 10 hours of recording time.
Once back in the office or lab, the data can be downloaded to a PC for further analysis.
On the subject of analysis, the Vilistus DLL provides a simple and secure way for you to interface your existing software with the Vilistus hardware. Using the Open Source P3 format, the data can be easily extracted and post-processed.
If you prefer to use the Vilistus software, you can export data - or portions of the data - you have collected into an Microsoft EXCEL®, SPSS® or MATLAB®.
No description of Vilistus would be complete without talking about the MindCube.






The MindCube is a deceptively simple feedback device that gives visual feedback without having to stare at a PC screen. Imagine sitting in your favourite chair. On your shelf is the MindCube, effortlessly changing colour providing immediate feedback. Whether you decide to use a simple traffic light system, or a different colour combination, the MindCube provides a simple form of biofeedback without the need to be tied to a PC.
Perhaps you would prefer to be a little more competitive? The Vilistus system interfaces directly with the your Scaletric® racing car game by providing a way of controlling the cars directly from brain waves or other physiological measurements.
Call us today on +44 (0) 1 931 778606 to talk about the multi-player competition pack!
Bioera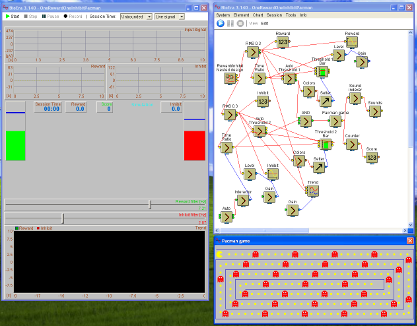 Bioera, the leading 3rd party neurofeedback and biometric analysis product supports Vilistus. Bioera is a visual designer useful for analysiing signals in real time. It provides an environment and tools to create various types of processing tasks. It can be used for research, games, self-exploration, entrainment, sound processing and many others. Each task is contained in a "design". You can create as many designs as you want and no programming skills are required, only a clear understanding of what you want, and how you want to see it. Vilistus with Bioera runs on Windows XP, Vista, Windows 7 and 8"
CardioGem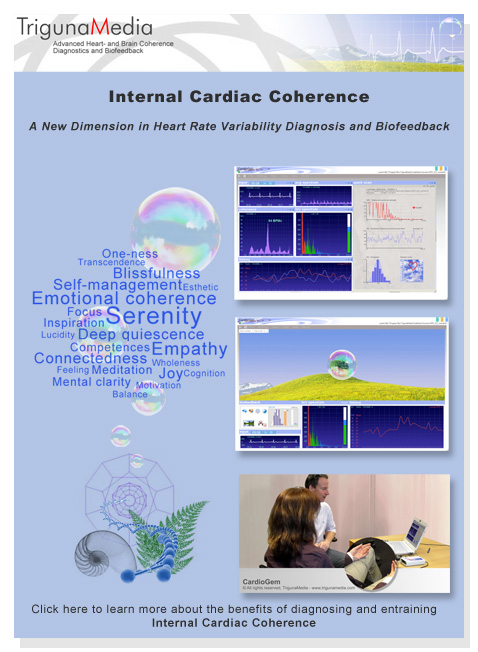 Zukor's Grind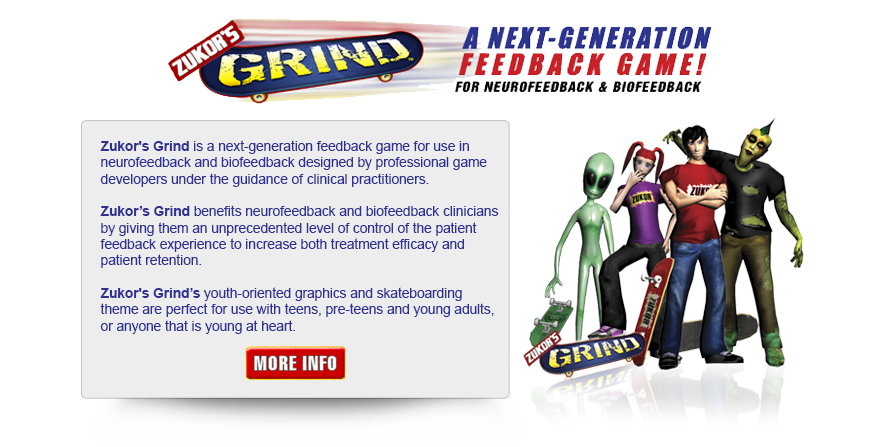 Need more information?
Vilistus is inexpensive, extremely cost effective and can be used for most biofeedback, neurofeedback and physiological monitoring and training purposes.

Vilistus - Key features at a glance:
CE Marked
Two year warranty
Money back guarantee
Small form factor - pop it in your pocket!
Simple to set up, easy to use!
2, 4, 8, 24 or 32 channels providing measurements of voltage, resistance, conductance, temperature and more
Variable sampling rates up to 1024 SPS
Completely configurable in software, any combination of sensors.
Multiple selectable and tailorable digital filters
High measurement accuracy and repeatability
Fully isolated and high immunity to external electrical interference
Uses a common ground reference or individual reference per channel for multi-user work
Multiple computer connection options: USB, Bluetooth or Wifi
Up to 10 hours of ambulatory recording
Real time transmission of data to PC for accurate biofeedback, neurofeedback and recording
Choice of free software for feedback and data export in EDF or CSV format (exportable to Excel, Matlib, SPSS)
Full playback options and intelligent summary with statistics
Battery powered (2 x AA) for extended operation times
Bluetooth, Wifi or USB connectivity
LED Indicators for transmission, battery strength and power
Uses industry standard electrodes
Open hardware API to add your own sensors
Upgradeable firmware and regular software updates
Choice of data protocol
Software DLL API available
To find out how Vilistus can help you, call us on +44 (0) 1 931 778606 or use our contact form, and we'll be delighted to help you.